Prescription Management
February 22, 2023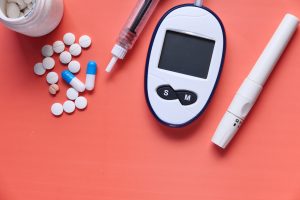 What medications are you taking? Knowing this could save your life in an emergency.  If you can't remember the name of the medication, have it written down on a medication log that you carry with you.  (Are you in need of a medication log? The Cook Pharmacy has these available.)
Why do you take those medications? You take each medication for a reason.  Knowing the benefits and side effects of your medication is important.
How do you take your medication? Do you take it according to the doctor's instructions?  Please be honest with this.  For example, if you don't like a side effect of the medication and that is causing you not to take it regularly, in many cases, the prescriber can change it to something else.  Communication is key!
What health goals are your medications helping you reach? For example, if you are a diabetic, how has your fasting blood sugar and A1C improved since you started that diabetic medication?  Paying attention to these details will help to reach your individual health goals.
Are you curious if a medication you've heard on TV or from a friend will work for you? Please ask your provider/pharmacist about these medications.  Your provider can advise whether it would be best for you.  And please keep in mind that your insurance doesn't pay for all medications. Please don't share medications with your friends/family.
Some other things to consider when taking a prescription:

Is there a generic for the medication?  If the doctor authorizes generic, this will   save you money.
Side effects of the medication.  If you know what to expect, you can know what to do if you experience side effects of the medication.
Are there interactions with other medications or over the counter supplements you are taking?  Does it interact with alcohol or tobacco?
Your provider or pharmacist will mention some of this, but please ask if you have a specific question about the medication. 
Please ask us at the pharmacy if you have questions about anything regarding your medications.  We are here to help.