About
Our Providers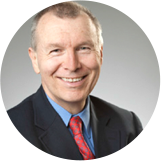 Larry Behney, MD
Dr. Larry Behney started in March of 2009. In 1976 Dr. Behney graduated with honors from IU Bloomington with a BS in chemistry and was awarded membership to Phi Beta Kappa. In 1984 he graduated from Indiana University School of Medicine in Indianapolis with a doctorate in medicine. Dr. Behney completed his residency in family medicine in Oklahoma City in 1987. He is certified by the American Board of Family Practice and has attained a certificate of "Qualifications in Geriatrics" jointly from the American Board of Internal Medicine and American Board of Family Medicine. Returning to Indiana in 1995, he practiced in Bloomington for several years and most recently in Indianapolis.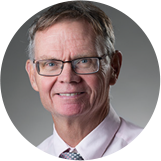 Bob Schimmelpfennig, MD
Dr. Bob Schimmelpfennig, "Dr Schim", worked at Cook Clinic part time from 2008-2011 and returned to full time staff January 2015. He is board certified in Pediatrics and Urgent Care medicine. He graduated IU School of Medicine in 1976, completed a pediatric residency in 1979, and practiced pediatrics for 5 years before joining the ER group. He "retired" from emergency medicine in 2007 and has done primary care since.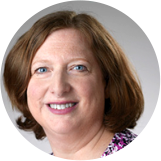 Theodora Jenkins, DO
Dr. Theodora "Tracey" Jenkins joined the Cook Clinic in April 2013. She is board certified in Urgent Care Medicine and a certified Medical Review Officer. She is a graduate of Purdue University. Dr. Jenkins earned her medical degree, with honors, from A.T. Still University in Kirksville, MO and she completed her residency at Westview Hospital in Indianapolis. Dr. Jenkins came to Bloomington after spending the last 20 years at an urgent care facility in Indianapolis. She has three children.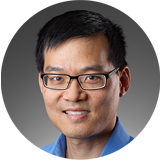 Colin Chang, MD
Dr. Colin Chang, our Medical Director, joined the clinic in February of 2017. Dr. Chang was raised in Bloomington and attended Bloomington High School South. He earned his BS in Biochemistry from Indiana University in 1991, his medical degree from IU in 1995, and completed his Internal Medicine residency at St. Vincent's Hospital in Indianapolis in 1998. Dr. Chang has spent the last 19 years practicing with Internal Medicine Associates, Inc., a division of Premier Healthcare. And, when he's not serving the needs of his patients, he enjoys spending time with his wife, Joellan, and two young sons.
Mike Burns, NP
Mike Burns, N.P., joined the Clinic in September 2018. He is a 2005 graduate from IUPUI with his MSN and was certified as an advanced oncology nurse practitioner. Mike has spent the previous 13 years working in Bloomington doing a combination of primary care, oncology/hematology and walk-in clinic work. He is married and has 2 boys.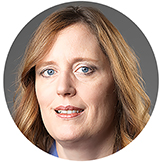 Jennifer Cobb, NP
Jennifer Hurd Cobb, NP, joined the Clinic February 2020. She is a graduate of Ball State University (BA 1993) and Ivy Tech Nursing in 2010. She is a 2017 graduate of Simmons College, Boston, with her MSN. She previously worked in Bloomington in gastroenterology, primary and acute care settings. When she is not working, she enjoys spending time with her husband and three children.