The Importance of Taking Your Medication as Prescribed
September 3, 2019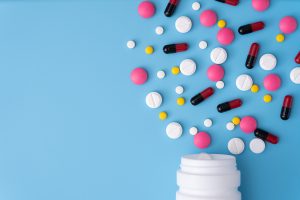 To get maximum benefit from your medications, it is important to take them exactly as prescribed by your provider. Your chance of a better health outcome improves when you take your medications as directed. Sticking to your medication routine means taking your medications as prescribed – the right dose, at the right time, in the right way and frequency.
Why Some Don't Take Medications as Prescribed
There are probably mane reasons people don't take their medications as prescribed. Sometimes people simply don't understand the directions, some forget, some have many medications with different regimens, some stop taking medications because of unpleasant side effects or the medication doesn't seem to be working. Cost can certainly also be a factor when a patient is deciding whether or not to take their medication. Sometimes patients will take less of the prescribed medication to make it last longer.
Some tips that may help patients remember to take their medication properly are:
Take your medication at the same time every day.
Try taking your medications with a daily routine like brushing your teeth or getting ready for bed. Before choosing mealtime for your routine, check to see if your medication should be taken on a full or empty stomach.
Use a pill container that you fill each week.
Use a reminder on your phone or iPad.
When travelling, be certain to bring enough of your medication, plus a few days extra, in case your return is delayed. Also, keep your medication in your carry-on bag to avoid lost luggage. Temperatures inside the cargo hold could damage your medication.
Having a good working knowledge of your medications will probably lead you to taking your medications the way they are prescribed. At the Cook Family Health Center, the pharmacy is always staffed with a pharmacist that can answer any questions that you might have. If you are having side effects that keep you from taking your medication, we want to know. If you have multiple questions, you can always make an appointment and a pharmacist will sit down and go through each of your medications and answer questions you may have.