Skin Cancer and the Best Steps to Prevent It
June 4, 2019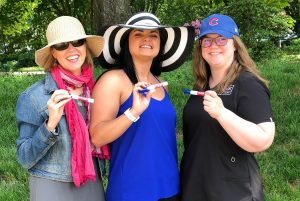 Skin Cancer is the most common type of cancer in the US.
The main cause of skin cancer is ultraviolet (UV) radiation from the sun, but UV radiation can also come from tanning booths and sunlamps.
The most dangerous type of skin cancer is called melanoma. Melanoma is a malignant cancer that develops from the pigment containing cells, typically within the skin, but may rarely occur in the mouth, intestines or eyes.
Anyone can get skin cancer, although most skin cancer appears after age 50, but skin damage from the sun can start during childhood.
The highest risks are persons with:
Fair or light-colored skin with freckles
Blond or red hair
Blue or green eyes
The highest risks for melanoma are:
Unusual moles- moles that change color, grow uneven or change texture
Large number of moles- more than 50
Family history of melanoma or unusual moles
Fair skin that burns easily
Personal history of many blistering sunburns, especially when you were a child or teen
There is Good News!!
Skin cancer can almost always be cured when found, and treated, early!
Steps you can take to prevent skin cancer:
Stay in the shade as much as possible between 10am-4pm
Use sunscreen with SPF 30 or higher
Wear long sleeves, long pants, a hat & sunglasses
Avoid indoor tanning
Check skin regularly for changes
Don't forget your lips!