New Hours of Operation
August 21, 2018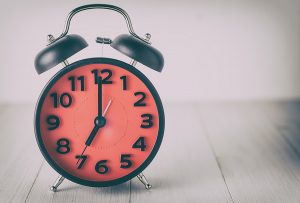 We heard from your feedback that sometimes it can be a challenge to get to the Clinic before work and you'd like to have more opportunities to come in before the start of your shift.  In order to give you more flexibility with walk-in visits, appointments, and blood draws, we have shifted our hours of operation to open earlier in the morning (and close earlier in the evening).
Starting on October 1st, 2018, the Clinic and Pharmacy's hours of operation will be:
Monday – Thursday: 7:00am – 7:00pm (with labs starting at 6:30am)
Friday: 7:00am – 6:00pm (with labs starting at 6:30am)
Saturday: 8:00am-noon (with labs starting at 7:30am)
Sunday: Closed
To schedule an appointment, you can call 812.330.9944 during office hours. Walk-in visits are also available for urgent needs. To see the current wait time for walk-in and nurse visits, you can use the Patients Waiting Tool at www.cookfamilyhealthcenter.com.