New Follow My Health Features
June 1, 2022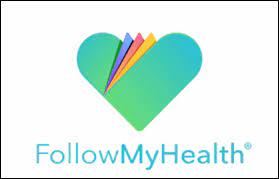 Patient Portal – Our new patient portal has been live since October. It has many great new features; including the ability to see your upcoming and past appointments, see your medical history, medication lists and lab results (ordered by our in-house providers), and have access to patient education for your lab results and diagnoses. As always, you can communicate with the Clinic by requesting appointments, asking nurse questions, and referral questions.
Appointment Reminders – We now offer appointment reminders through text. You may press C to confirm your appointment or X to cancel. If you do not have a cell phone that receives texts, you should receive a phone recording reminding you of your appointment. This will occur 48 hours before your appointment and again 24 hours before your appointment.
Mobile Check-In – We now offer mobile check in. This is a platform that allows patients to complete paperwork and update demographics up to 24 hours in advance to help speed up your check-in process. You still need to sign in upon arrival to let the front desk know that you are here.
If you would like to sign up for the patient portal, you can contact the Cook Family Health Center at (812) 330-9944 and provide us your email address. If after hours, you may also go on to the patient portal by clicking the logo above or going to https://cookfamilyhealthcenter.followmyhealth.com to sign up. Once sign up is complete, the Clinic will receive and approve your request at their earliest convenience.
As always, please remember to arrive 15 minutes prior to your appointment.