Immune Health
October 16, 2020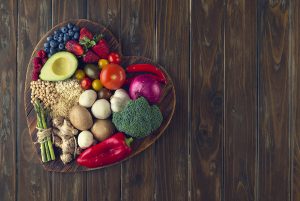 While immune health has been at the front of most people's minds this year, we are now embarking on the cold and flu season. How do you normally keep yourself and your family healthy during cold and flu season? Are you planning to take any additional precautions this year?
All year we have been hearing about washing our hands for at least 20 seconds, coughing into the crook of your elbow, staying home if you have a fever, among other good ideas for helping to stop the spread of Covid-19. Now that we are headed into cold and flu season, please continue these practices. There are a few other things that we could be doing to help our immune health.
Eat well
Exercise
Maintain a healthy weight
Don't smoke
If you drink, drink in moderation
Get enough sleep
Try to minimize stress
Drink plenty of water
Most of this list comes from an article from Harvard Medical School (Publishing, 2020). The healthier you are, the healthier your immune system is! Even if you are lacking in some of the areas that are listed above, try to improve.
Should you get a flu shot? This year the CDC is recommending that every person six months or older get a flu shot, if there are no contraindications. What are these contraindications? Allergies to some component of the flu shot. For those of you with egg allergies, there are options available to you! Ask your provider, nurse or pharmacist about what you can be given.
Did you know there are other vaccines that can be given at the same time as the flu vaccine? Some examples include: the pneumonia, shingles, hepatitis A or B and Tdap vaccines. If you have a question regarding a vaccine and if you should have it, please ask your provider, nurse or pharmacist.
Please let us know if you have questions. We would love to help you and your family stay as healthy as you can during this cold and flu season!
Publishing, H. (2020, April 6). How to boost your immune system. Retrieved from https://www.health.harvard.edu/staying-healthy/how-to-boost-your-immune-system