Food For Thought
March 2, 2020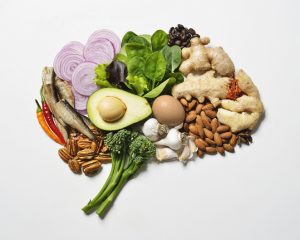 March is National Nutrition Month, a time dedicated to the importance of making informed food choices and developing sound eating habits. At a time when it seems there is more confusion than ever about health, nutrition, and what to eat, it's not always easy to understand how to take action. The following tips aim to steer the food conversation away from unsustainable quick fixes and instead, provide reliable, science based recommendations for better nutrition.
3 Key Elements of Healthy Eating
Variety
Simply put, different foods provide different nutritional benefits. It's important to consume foods from every food group, but it's also important to eat different foods within each of those groups. Aim to vary your intake of whole grains, fruits and vegetables, heart healthy fats, and lean proteins to maximize overall nutrition.
Balance
It can be easy to get preoccupied with individual nutrients. Examining almost any fad diet will reveal rigid rules around restriction of one certain food while glorifying another. Instead of fixating on specific nutrients, focus on eating more whole foods. The easiest way to balance your intake is to aim for a serving of each food group at most meals.
Moderation
Compare portion sizes and plate proportions to the MyPlate model. Ask yourself questions about hunger and satiety levels. Food is fuel, but food is also fun. Work on incorporating these "fun foods" in a healthy manner, making sure they aren't replacing foods with nutrients you need. Learning how to practice moderation can be a process, but is crucial for long term success.
3 Ways to Make Healthy Eating a Priority
Time
Be prepared to spend more time executing healthy habits. While there is no need to spend hours in the kitchen on elaborate recipes, understand that cooking or meal prepping of any kind will likely take longer than the drive thru alternative. Sticking to simple, quick recipes and meal ideas will keep you from feeling overwhelmed.
Organization
Planning is an important ingredient in the recipe for success, but may look different from one person to the next. Developing a grocery list, writing out a meal plan, prepping meals or snacks, and setting weekly goals are all examples of steps that can help prepare you for making good choices.
Money
Unfortunately, whole fresh foods can often cost more than convenience or highly processed items. Help negate the price difference by shopping weekly sales, buying in bulk, and sticking to foods that are in season. Most Americans spend the majority of their food dollars dining outside of the home. Take inventory of what your spending looks like and prioritize your wallet (and health) by considering the frequency of those $5 coffees, fast food dinners and vending machine trips.