Colorectal Cancer: What You Can Do!
March 2, 2018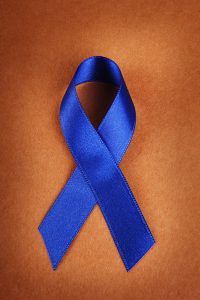 Colorectal Cancer or cancer of the colon or rectum is the second leading cause of cancer deaths in the United States according to the Center for Disease Control.
Tips for preventing Colorectal Cancer:
Get screened beginning at age 50
Be physically active for at least 30 minutes, at least 5 days a week
Maintain a healthy weight
Don't smoke
If you drink alcohol, have no more than one drink a day if you're a woman or two drinks if you're a man
Increase your dietary fiber intake by choosing whole grains, fresh fruits and vegetables. You can also add flax seeds and chia seeds to your favorite recipes.
Colorectal Cancer is highly preventable so talk to your doctor about the signs and symptoms. Ask about scheduling a colonoscopy if you are 50 or older or if you have a family history of colorectal cancer.